What does Left Hook mean when it says, "we build integrations?"
Our clients (SaaS leaders) use many different terms to describe what we build, including:
"Productized Integration"
We are 100% focused on building integrations that are self-serve, no-code experiences usable by your non-technical customers.
Integrations often underly a SaaS partnership strategy. That's why we call them "Integration Opportunities."
See a list the many marketplaces and app stores where Left Hook can help your product team launch quickly.
There are many reasons why SaaS leaders invest in integrations:
Delight Customers, Lower Churn
Enable Functionality thru Partners
Leverage Marketplace for SEO
Open Partner Co-Marketing Channels
These sound like magical powers that any SaaS leader would want. But not every Integration Opportunity is right for every SaaS, and each comes with its own costs and risks.
SaaS Leaders on Integration ROI: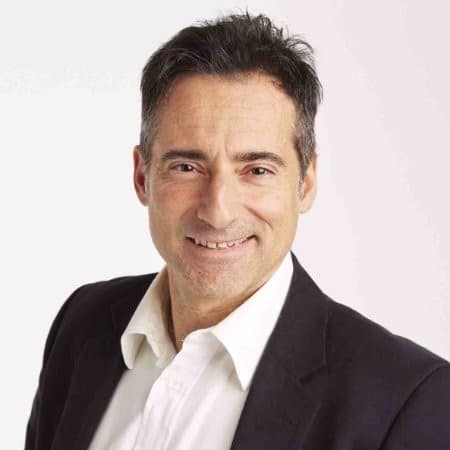 "Our data shows that customers who integrate FreshBooks with one or more additional apps yield a 30.7% higher LTV than those who don't integrate.
Integrations help us keep customers longer, which is key to long-term revenue growth."
George Kyriakis
FreshBooks
Senior Director for Partnerships & Business Development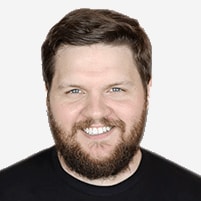 "Integrations used to be a luxury... our data shows that customers with 5 or more integrations [enabled] are willing to pay 20% or more for the same core product.
This correlation is consistent among business buyers of all types, from SMBs to enterprises." [Source]
Patrick Campbell
ProfitWell
CEO
[Integrations] have particular importance early in a customer's lifecycle because they show the value of your product very quickly. This means you want to promote them as soon as possible...
Clearbit customers who integrate with Zapier are 20% less likely to churn." [Source]
Matt Sornson
Clearbit
CMO
Quotes are are either used with author's consent or republished from existing public sources cited above.  Not intended to express any endorsement of Left Hook or its services. Contact us with questions or concerns.
ROI happy talk doesn't solve the "who builds it" problem. Developing a valuable integration requires considerable niche expertise. We often see in-house dev teams trying to squeeze them into the edges of the roadmap, learning as they go and building slowly.
We call this the SaaS Integration Paradox: Integrations that do not kill you, make SaaS stronger:
| Kills | Makes SaaS Stronger |
| --- | --- |
| ❌ Eat Core Product Dev Cycles | 👍 Enable Sales to Say "Yes" |
| ❌ Wasteful Learn Once, Build Once | 👍 Discourage Churn, Increase LTV |
| ❌ So Many Requests- and Rising | 👍 Drive Expansion Revenue |
| ❌ Hard to Scale | 👍 Deepen Fruitful Partnerships |
| ❌ Constant Maintenance | 👍 Required by Best Customers |
| ❌ Expensive & Distracting | 👍 Easily Outsourced! |
These challenges embody a single key risk: distraction.
FOCUS is the most precious resource in any (software) company.
Nothing eats focus like a growing list of integration requests championed by vocal customers or internal advocates.
We would argue that it is more efficient to hire outside experts to build and manage integrations.
Give Left Hook a well-supported API and some clear use case thinking and we can develop faster and stay out of your dev team's way.
Let's summarize:
Your customers

want

demand self-serve integrations
Integrations deliver proven ROI
They also consume precious internal developer focus (if you let them)
Outsourcing to experts is secure and efficient
Enter Left Hook.
Left Hook Integrations are
Faster. Unlocked. Expert. Lasting.
Why We're Faster:
+20 years combined experience with +200 different SaaS APIs
70+ successful app launches on platforms & marketplaces
Efficient serverless micro-app architecture
Based in North America EST; readily available for synchronous communication
Startup Hustle10x
Unlike embedded iPaaS or other white-labeled integration platforms, Left Hook sells unlocked solutions that are:
Liberated code accessible to your dev team (via GitHub)
Open source JavaScript-based technologies like React and Node.JS (or your stack if feasible)
Hosted on capable cloud provider of your choice or our AWS
Forever royalty-free under our non-exclusive license model
Optional and transparent management fees and scaling costs
We abhor "vendor lock-in" and intend to sustain your business by providing continuous value.
More than developers, we are integration and software partnership experts. We start with data-driven insights to inform and sharpen your integration strategy, and then we code to the right priorities.
As technologists, we are integration experts, solution architects, and full-stack developers with +20 years combined experience.
Since 2014, we've built and/or managed over 100 different universal integrations on a dozen different integration platforms and marketplaces. And we've developed for nearly 170 different SaaS APIs.
Beyond technology, our roots are in marketing and partnerships. We came to this technology niche first as "citizen integrator" end-users and customers of SaaS tools.
Integrations are like any software product- as good as the attention invested to maintain and improve them.
Like a great German car, our solutions are built to last under proper maintenance. We take a long-term approach to your universal integrations, and look ahead to many years of mutual partnership.
We also understand when our clients take their integrations "in-house."  That's why we sell unlocked solutions that are longer-lasting than vendor-locked models.
Integration Opportunities
We build integrations/apps for these Marketplaces:
Ready to discuss how Left Hook can accelerate your integration roadmap and help you launch new integrations faster? Chat with us or email hello@lefthook.com.